How to create a PPTP VPN remote access dial-in on my Billion 7402G router?
Posted by Billion UK FAE 07 on 03 September 2008 03:14 PM
7402x/7404x series VPN PPTP dial in from Windows PPTP client.
Please make sure the remote LAN use a different range of IP address to the Billion Router's IP range.
Billion Router (192.168.2.x) < dial in <- Windows PPTP client (212.168.1.x).
The 7402x/7404x series supports 4 x PPTP dial in and 4 x PPTP dial out.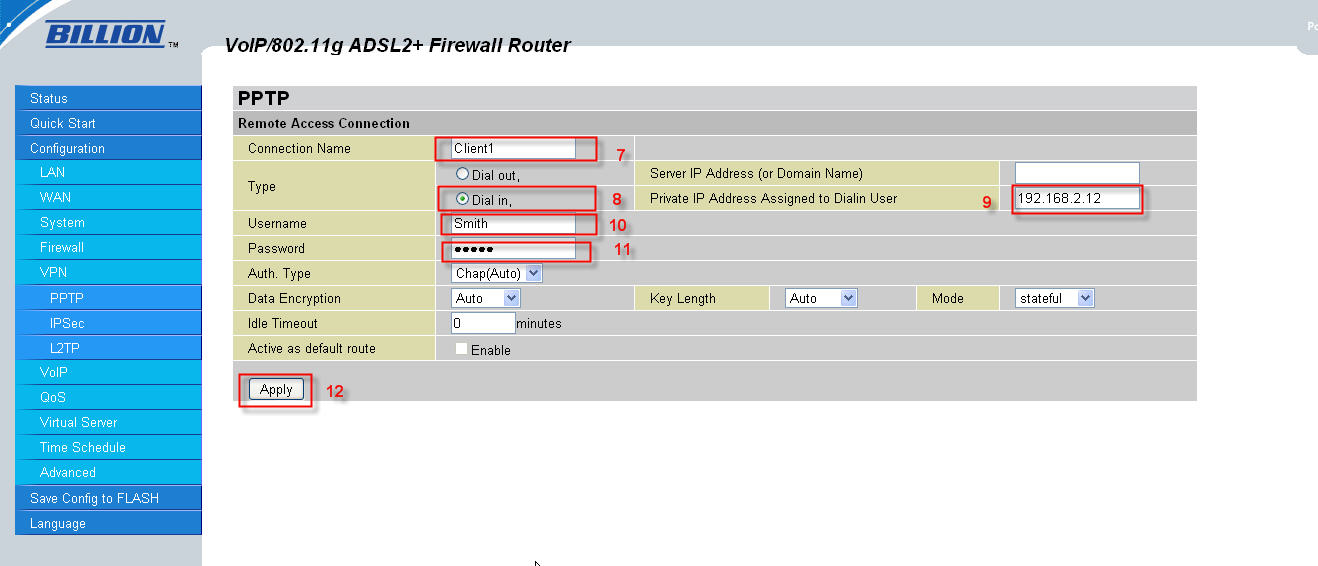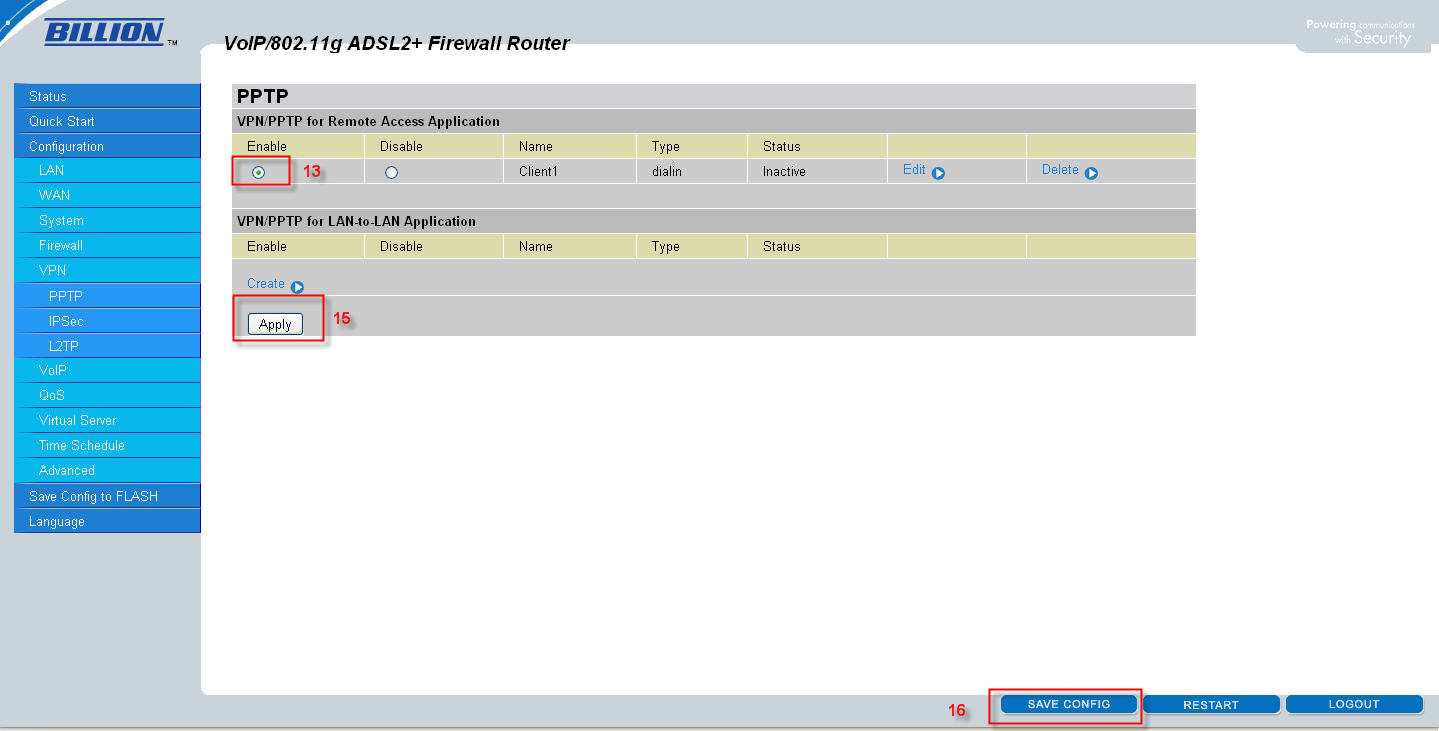 ---