Configure 7800N as a router (ADSL disabled).
Posted by Billion UK FAE 07 on 31 August 2011 02:34 PM
You can configure 7800xx to work as a router. This is useful, if you change your service from ADSL to a cable modem service (i.e Virgin Cable Service).
If you are using a cable modem, then you can configure the use the Ewan port. There is a WAN port on the 7800N back of the device. Connect an Ethernet cable from the Virgin Media Cable modem's LAN to the 7800N's WAN port. Then login to 192.168.1.254 follow the instructions below to configure the 7800N's WAN settings.
Please follow the instructions below: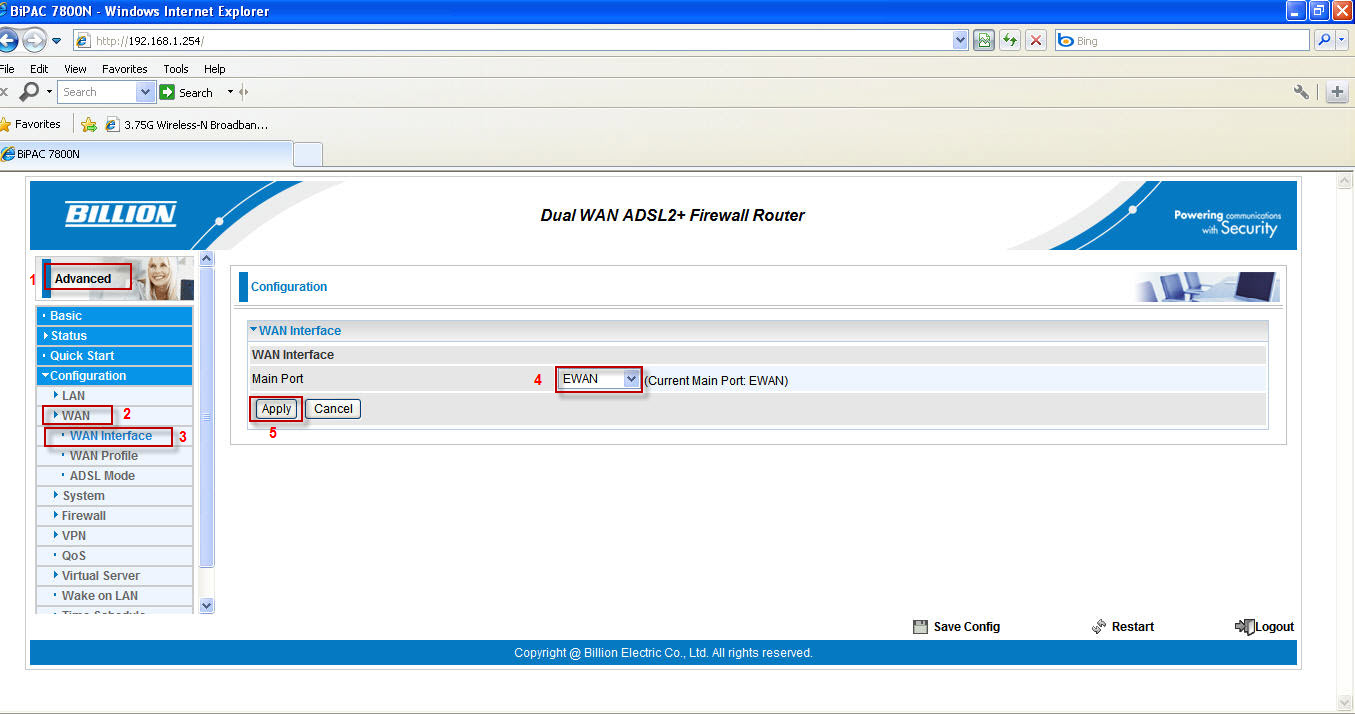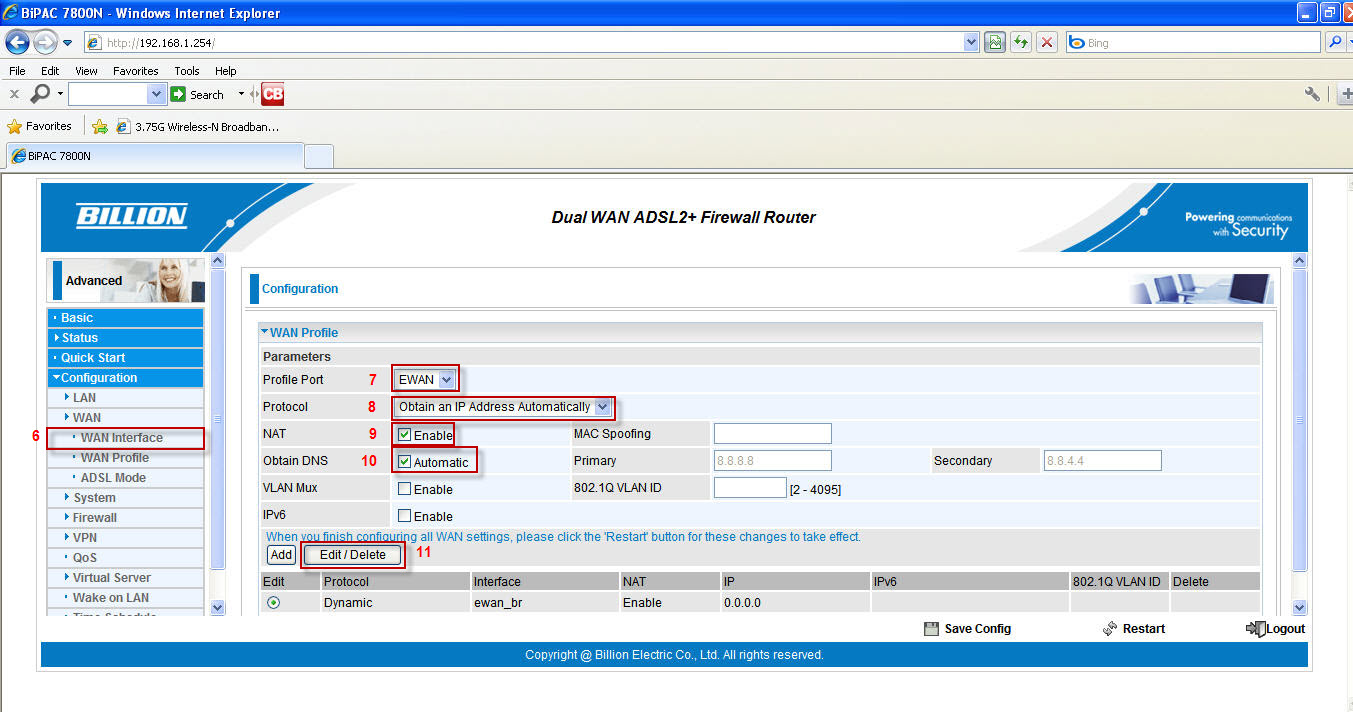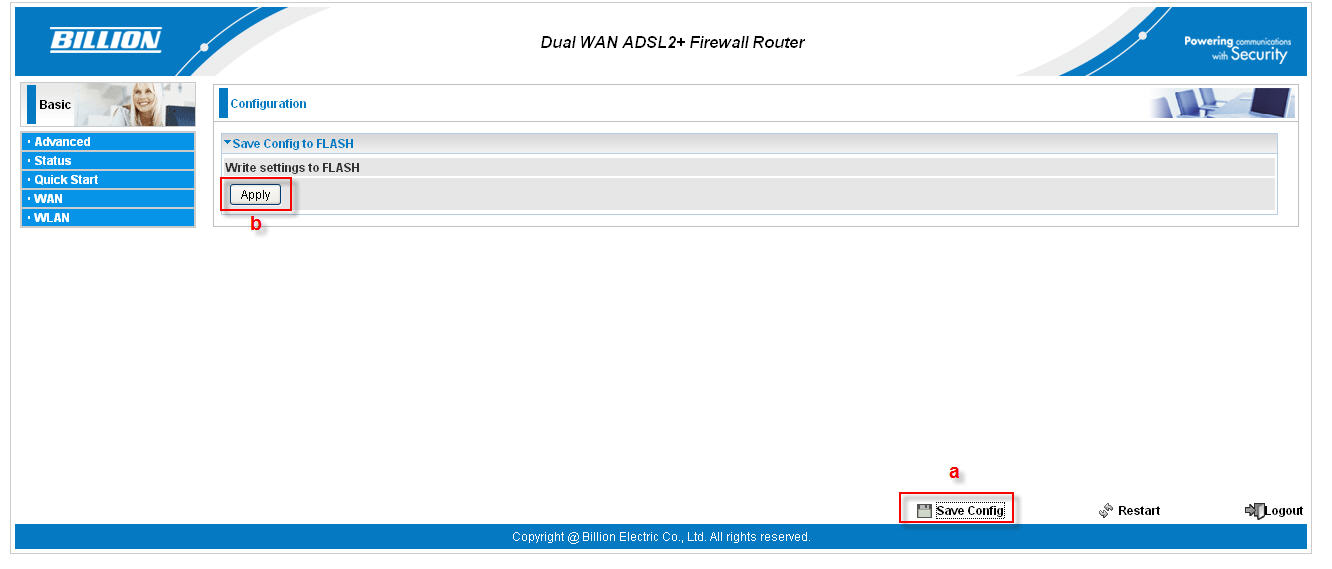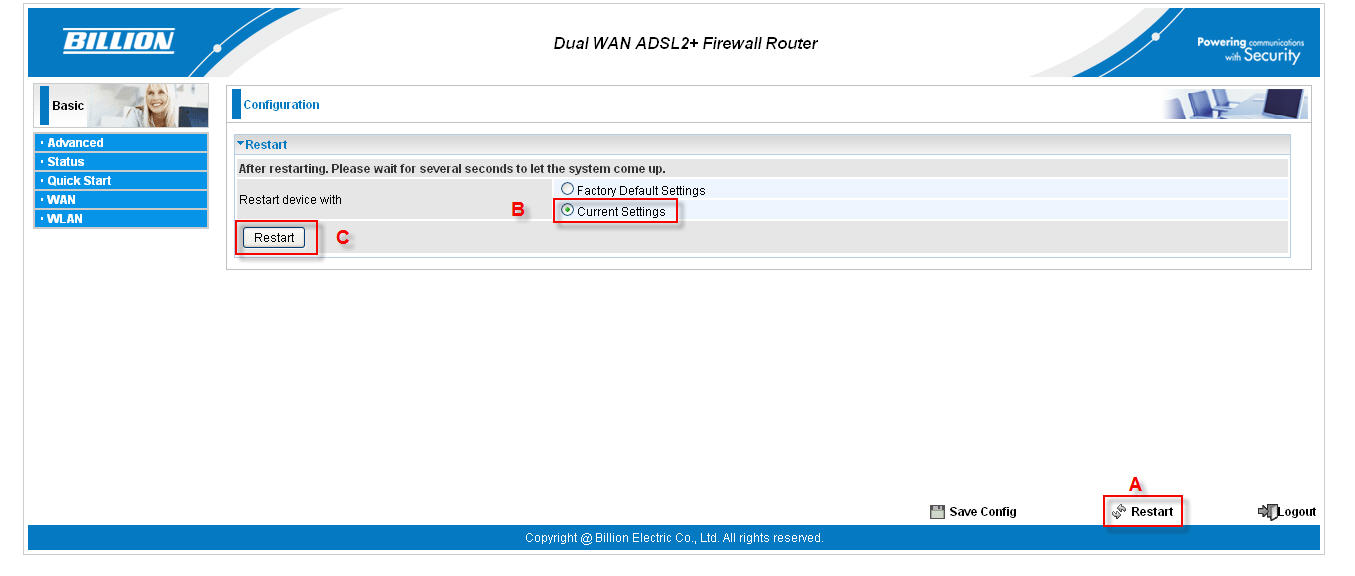 Now, you can turn off you Virgin cable modem. Turn it off off wait for 20 seconds, and then power it back on. Once the cable modem is fully started, then you will see the Internet light on the 7800N's front panel blinking in green. You should have Internet access by now.
---