7402xx to 7402xx Lan to Lan PPTP VPN
Posted by Billion UK FAE 07 on 07 February 2012 02:30 PM
Site to site VPN using PPTP.
Below is Office A's PPTP configuration.
Wan: 71.72.73.74
Lan: 192.168.1.x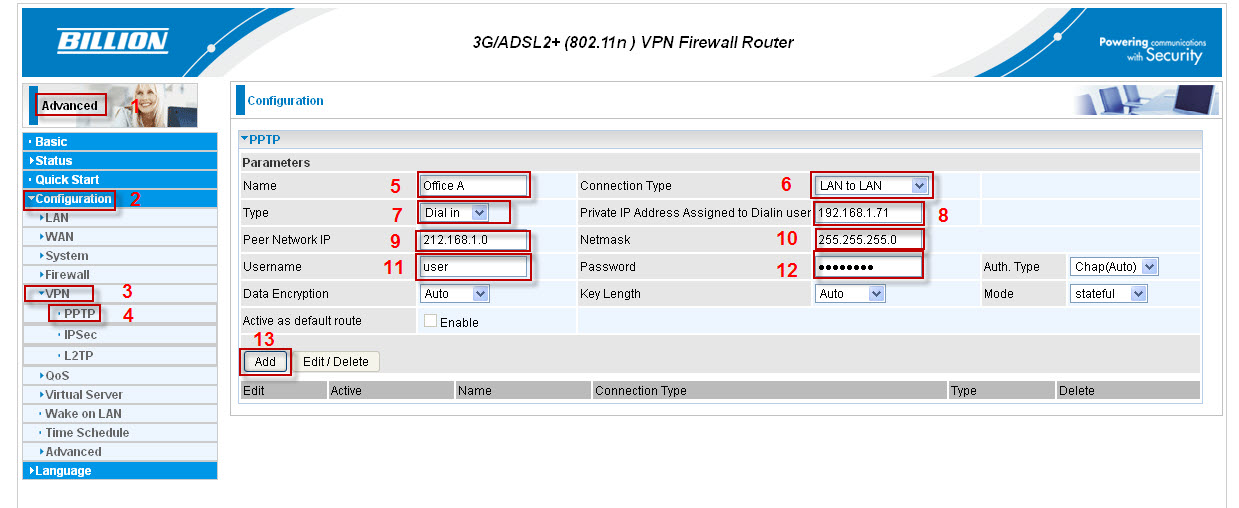 Once you added it will look somethiing like below picture, and you to tick the box to make it active ready for a dial in connection.

Save the settings.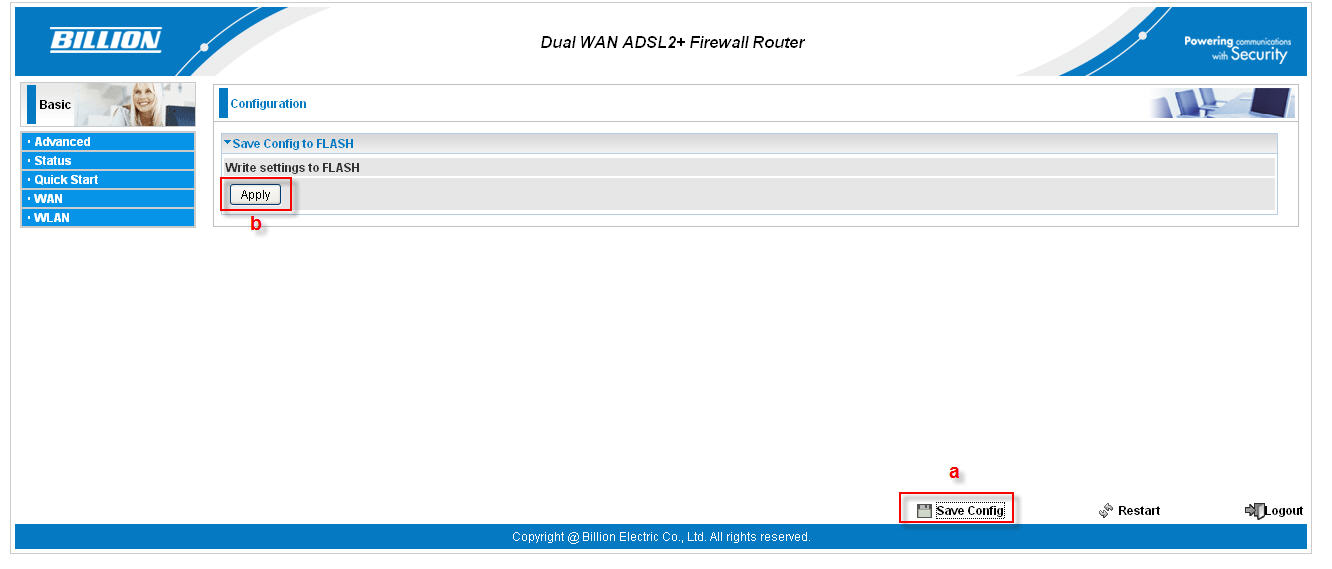 Below is Office B's PPTP configuration.
Lan: 212.168.1.x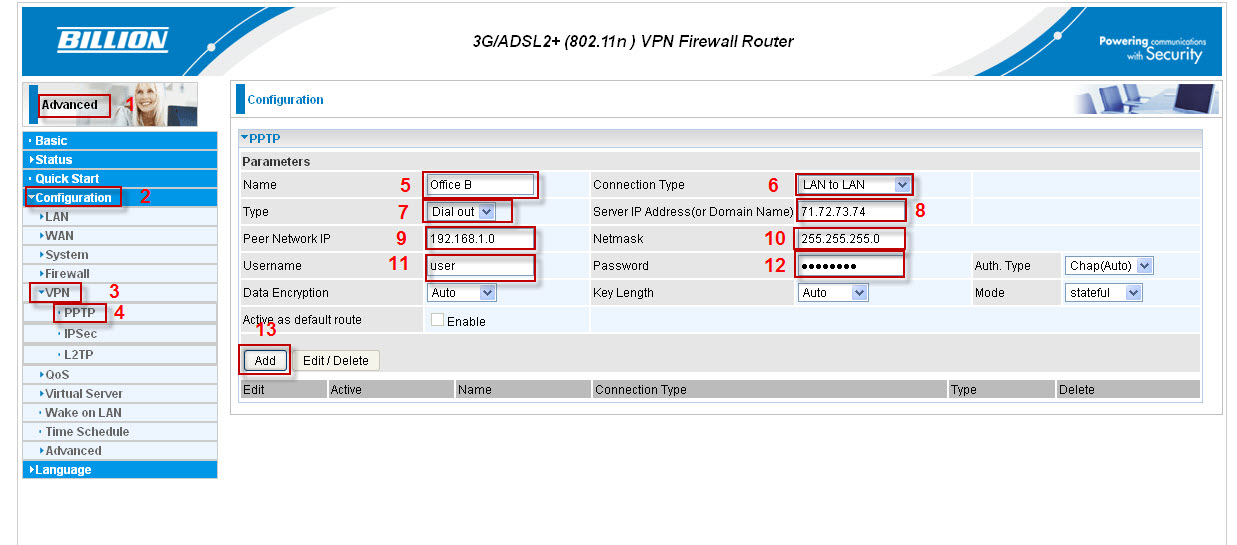 Tick the 'Active' box then it will dial out to the remote site a VPN tunnel will be connected.

Make sure you save the settings.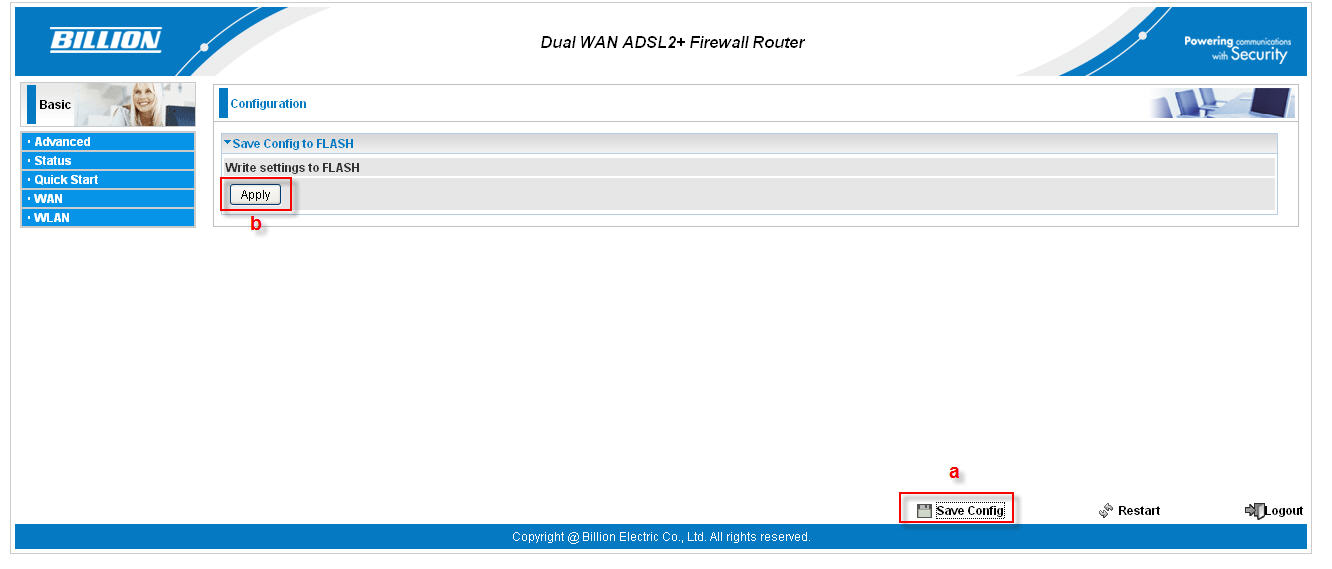 When you setting up a VPN connection. First make sure the remote site LAN's IP range is differnet from your local LAN.
Once the VPN connection is up then you should be able to the remote end router's IP address. Also you can check the router's PPTP Status as well.
---